Cody Askins Says…
"Agent CRM is a marketing platform built especially for insurance agents. You need to try it out, at least start a free trial to see if it's a fit for you. It's got funnels, a power dialer, everything you need to build your business!"
Start a free trial today: http://www.agent-crm.com/ca/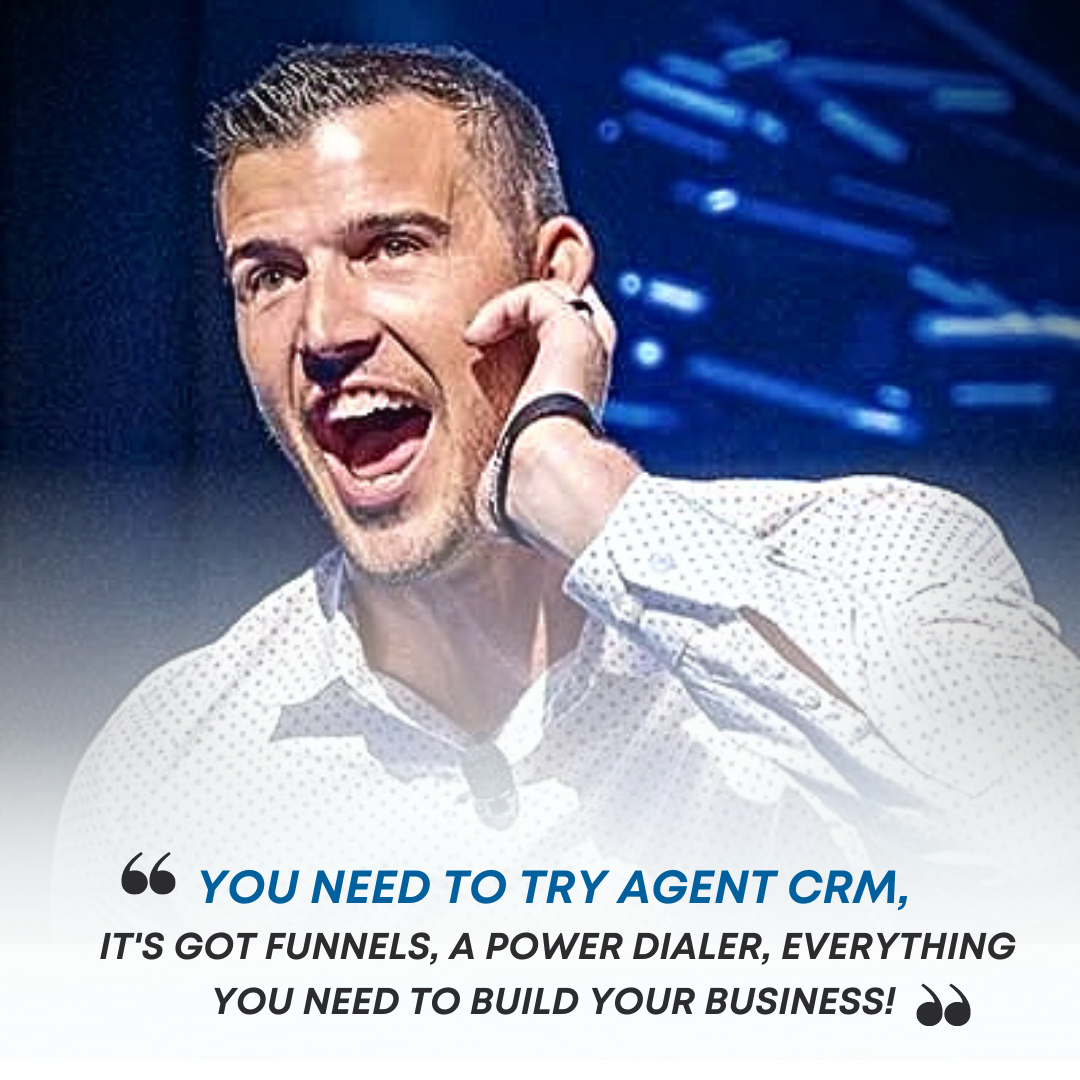 With over a decade of insurance sales knowledge, Cody Askins knows what it takes for agents to succeed in the insurance industry.
Cody started in the insurance industry when he was just 20-years-old while attending school full-time and playing college basketball. He made a goal to make 6-figures during his first year, and in only eight months, Cody made over $117,000.
During his first year, Cody developed a system to set more appointments and get the most out of his leads. Now, it's Cody's mission to help agents build skills and learn the necessary mindset to achieve any goal that they've set for themselves.
Agent CRM has been taking the insurance marketing world by storm. Here's a sampling of some of the public reviews left by happy clients:
"The unlimited funnels and unlimited contacts made it so I was able to cancel over $500 in monthly subscriptions to multiple services I no longer need. I saved myself $6,000 a year!" – Colby
"Great platform for effective marketing and excellent support if you're not a techie guy/gal. They go out of their way to help, support, and coach you to be successful in your business. Highly recommended platform!!!" – Glenn
"Excellent and fast customer service. The Agent CRM software is great, and so easy to use. Definitely recommend!" – Tobin
Agent CRM offers a 14-day free trial for all new users. Sign up for an account, set up your free onboarding call to get personalized assistance getting started… and if you don't think the software is a valuable addition to your business then cancel your account and you won't owe us a penny!