---
So, this happened today…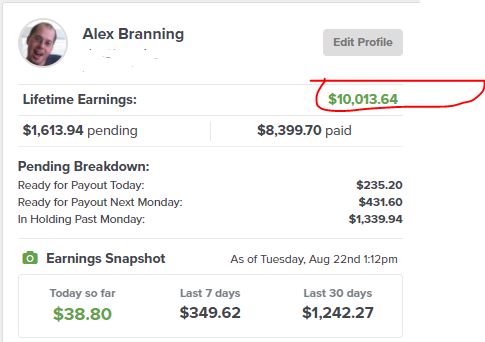 I started earning my ClickFunnels affiliate commissions by getting traffic on a one-to-one basis, emailing people that I know with free funnels so they can get started.
I now use Facebook Ads and other forms of paid traffic to find new clients. I focus on certain niches that I work with on a regular basis in my marketing firm.
My recommendation is to provide immediate, massive value and then sign up your clients to their own click funnel account. This strategy has been proven to work over and over again for many of the top affiliates in ClickFunnels!
I go through this play-by-play with an affiliate of mine, Chris Murphy.
If you sign up under me, I will provide free 1-to-1 training.
PS – if you haven't already done so, jump in the
ClickFunnels affiliate bootcamp
! They provide free training, free funnels, free tools and a great community!
UPDATE June 13, 2018: I've passed $31,000 and consistently make $2,100+ a month